Beyond Ethical Basics: Discussions for Working Counselors
This training will review the four principles of healthcare ethics, examine current ethical issues such a dual relationships, self-disclosure of clinicians, technology, and relevant ethical dilemmas.  We will cover ethical decision making, practice with some ethical dilemma vignettes, and have an opportunity to discuss participant experiences with ethical dilemmas.  The training will be both didactic and interactive through group discussion.
Training Objectives
Identify the four healthcare ethical principles.
Identify, examine, and discuss current ethical dilemmas.
Practice ethical decision making.
Speakers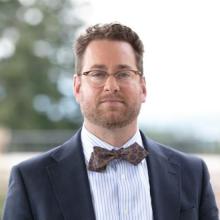 Eric J. Webber, MA, CADC, CCS, CSAT, CCPG
Eric J. Webber, MA, CADC
Director of the Caron Legal Professionals Program, Senior Clinical of Specialty Services
Eric Webber is the Director of the Caron Legal Professionals Program and Senior Clinician of Specialty Services at Caron Treatment Center.  He provides direct care through specialty lectures and counseling sessions focused on relapse, Addiction Interaction Disorders, work/professional related issues, and other targeted needs. He conducts the Legal Professionals group, as well as a general Executive/Professional group.  Mr. Webber provides CLE trainings across the country for various State Bar Associations, laws firms, and various private organizations.  He is also a trainer for PCB, DDAP, and various private treatment providers. Mr. Webber is a Certified Alcohol and Drug Counselor, Certified Clinical Supervisor, and holds a Certificate of Competency in Problem Gambling, all through the Pennsylvania Certification Board; he is also a Certified Sex Addiction Therapist and a Certified Multiple Addiction Therapist through the International Institute for Trauma and Addiction Professionals. He holds a Master's Degree from Alvernia University.