Ch-ch-ch change talk – Identifying and Drawing Out Change Talk
Motivational Interviewing is a skill that can assist your Recovery Planning with the individuals you support. When used effectively, Motivational Interviewing draws out the individual's own reasons for change and when their own reasons are driving the goals in their recovery plan, the individual will want to work on their goals. But, like any skill, Motivational Interviewing is not something we can master by reading a book. We need to practice using the skill and observe what it looks like when others use the skill to improve our own ability to engage with the person and avoid our natural tendency to fall into the Righting Reflex. This workshop will involve a combination of presented Motivational Interviewing techniques with a chance to discuss and troubleshoot some case scenarios as a group.
Training Objectives:
Evocative questions
Rolling with resistance
Righting Reflex and how to avoid it
This workshop is a Motivational Interviewing workshop that is geared towards the Peer Support professional and will cover those aspects of Motivational Interviewing that apply to the non-clinical work that Peer Recovery Specialists provide. Those with Clinical credentials are welcome to attend but, please understand that the Planning portion of Motivational Interviewing will NOT be part of this workshop due to the clinical nature of that part of Motivational Interviewing.
Speakers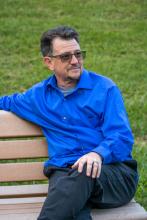 Donald Altemus, MS, CPS, CRS, CRSS, CAADC
Don Altemus has 15 years of experience in training, coaching, counseling, motivational interviewing, and advocacy in support of people in recovery. He presents internationally to advance concepts in peer support, community inclusion, and self-direction.
Don earned a BS in Behavioral & Addictions Counseling from Drexel University, and an MS in Psychology from the University of Phoenix. He is a Certified Peer Specialist, Certified Recovery Specialist, Certified Advanced Alcohol and Drug Counselor, Certified Recovery Specialist Supervisor, Certified Crisis Disaster Outreach & Referral Professional, and Member Provider for the World Professional Association for Transgender Health.
Don currently provides individual and group therapy with Tranquil Solutions Counseling Center. He is an Adjunct Professor for Villanova University, and provides Continuing Education, Consulting, Supervision and Recovery Coaching services with Recovery Education and Consulting, LLC. Don is a PCB board member who serves on the Ethics Committee.